Pre-cut structure kit milled in white & black styrene, laser cRut in white acrylic, including all parts, window glazing, sign, logos and poster decals, bell, Plastruct Ridged Clay Tile roofing and detailed assembly instructions with pictures.
Parking lot base is not included.
This is a must for modelers of the 1970's era, but also interesting for modelers of the current time.
These early designs of the Taco Bell buildings are still around in large numbers – not as Taco Bell anymore, but many as Mexican restaurants or other non-chain family-owned restaurants.
Some model building and painting skills required.
Size: 7 1/2″ x 5 3/4″ x 3" (190 x 146 x 75 mm)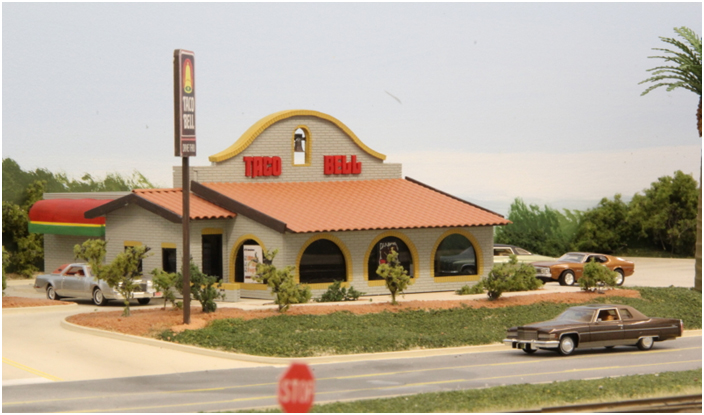 Prototype: